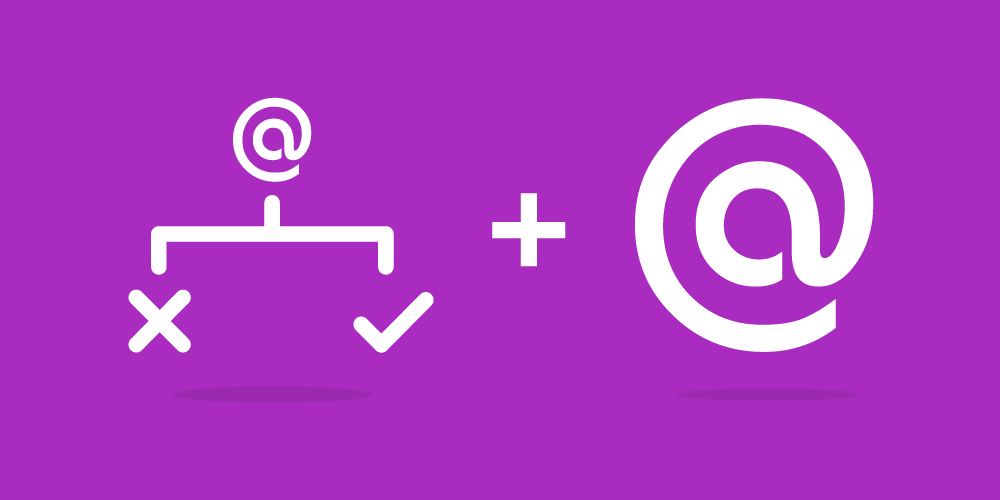 A powerful extension for those who want total control over which notifications are sent to whom.
By defining the cases for processing or not processing the trigger, you can determine whether in the specific situation the notification will be sent or not. To give a simple example: you can notify the post author about their post being published by anyone else than them. Isn't that cool?
The Conditionals works with all types of triggers and notifications. This extension gives you endless possibilities to control what is sent and what is not.
Mix it with some of the other useful extensions, and your notifications will come to a completely different level!
Available operators
General:
is equal to
is not equal to
is empty
is not empty
Text:
contains
doesn't contain
match regular expressions
Numeric:
is less than
is less or equal to
is greater than
is greater or equal to
Possible use cases
Listing even a fraction of the possible cases would take an enormous amount of space and time because with this extension you can do really a lot! Below are just a few examples of how you can use it.
You can send a notification to all your users when the post with a specific combination of categories and/or tags has been published.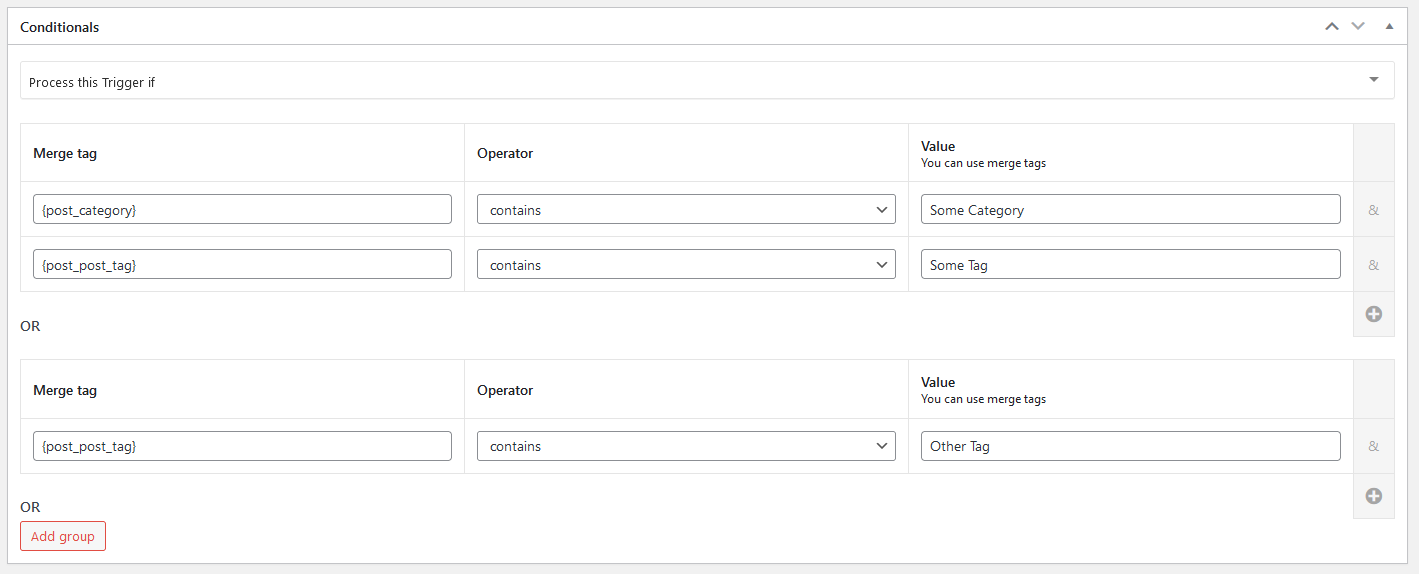 You can get an admin notification not only for every plugin update, which can be a lot in some cases but for every significant plugin update (f.e. 2.5.7 -> 3.0.0) so you can focus on important things only!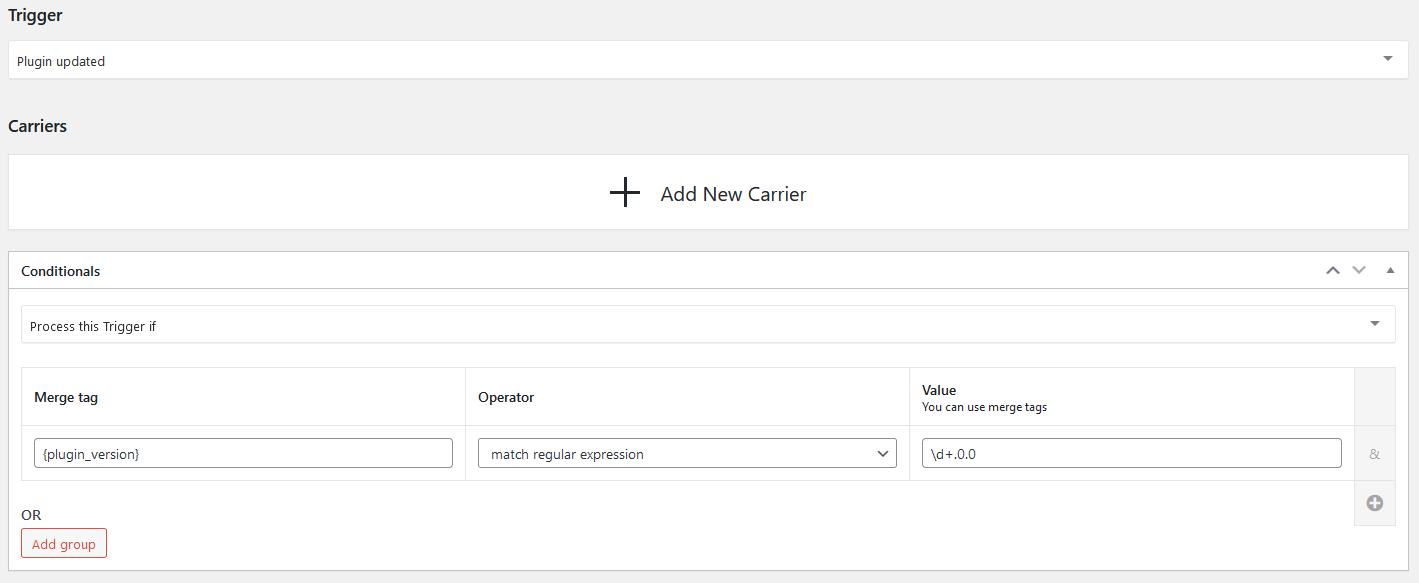 And finally, with the addition of Notification: WooCommerce you can send a special email to the customer who placed the thousandth order in your store!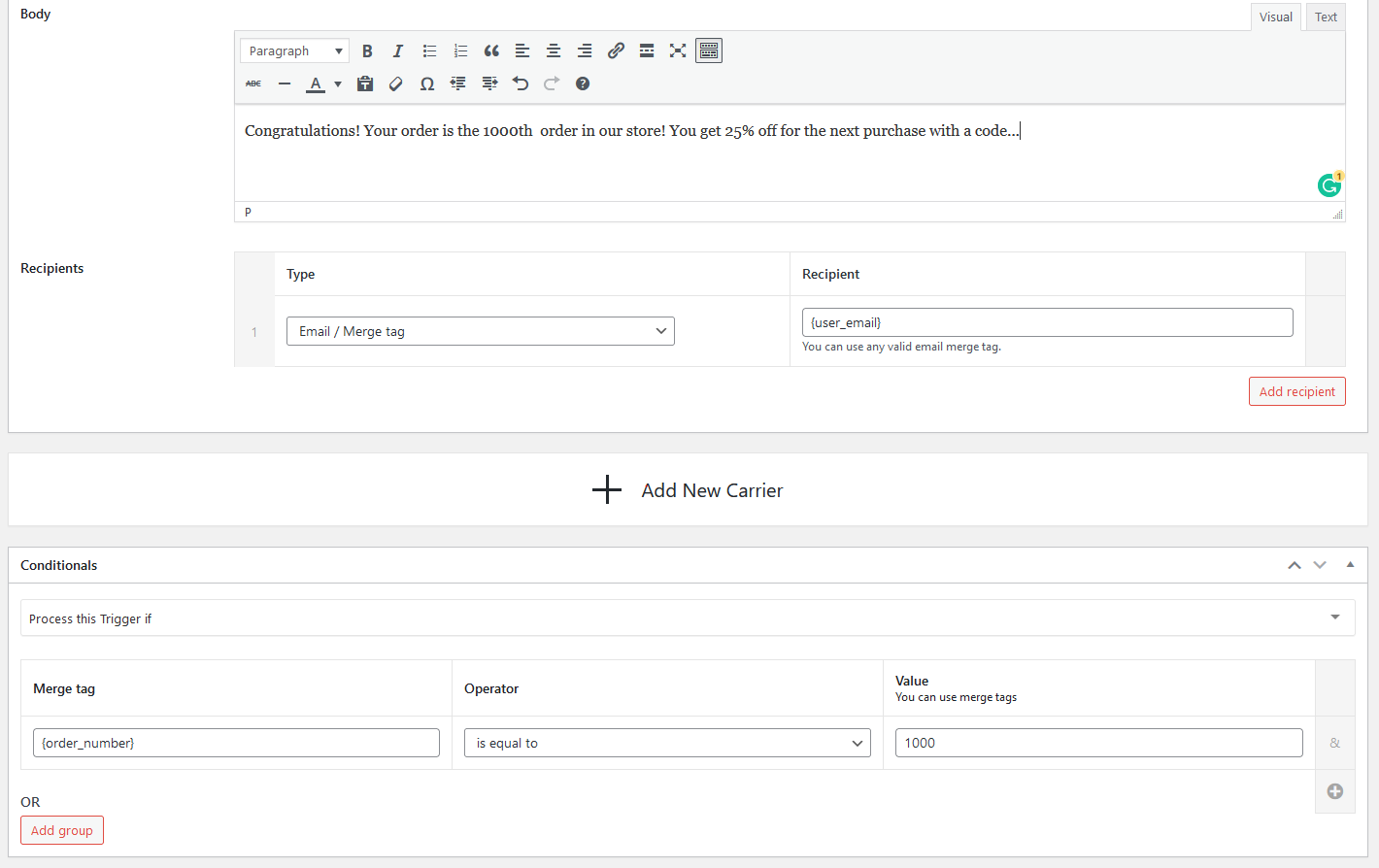 There are a lot of possibilities with this essential plugin. It integrates automatically with all other extensions so you can create many advanced scenarios in your notification system.
Money-Back Guarantee
You have 14 days to change your mind and get a full refund if you don't like our products.
Read more when you can request a refund.