The WordPress platform has become famous for businesses and individuals looking to create an online presence. With its user-friendly interface, flexibility, and a vast array of features, it's no wonder it powers over 40% of websites on the internet. However, when it comes to the cost of building a WordPress website, there is a considerable range, from as low as $200 to over $100,000.
This article explores the factors contributing to this wide pricing range and helps you decide whether investing in your WordPress site is worth investing in.
Those won't be dry facts. We will show you the options to optimize the costs at each point. However, everything has pros and cons, so dive into this article before creating your site using WordPress.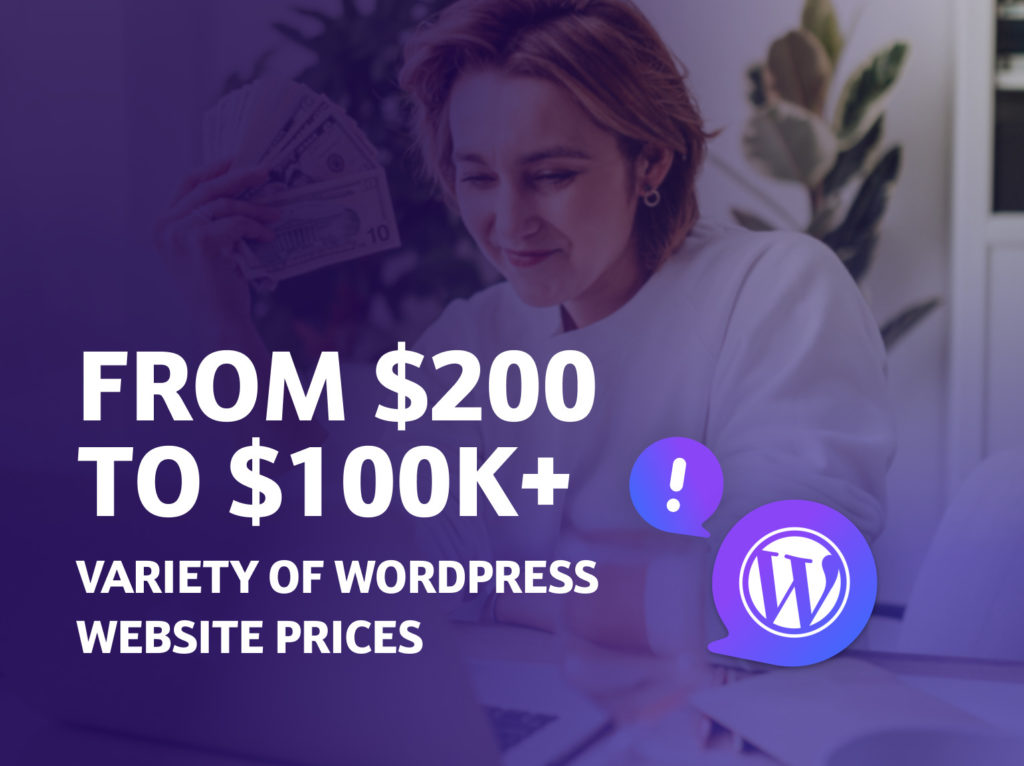 Customization and Complexity
One of the primary factors that influence the cost of a WordPress website is the level of customization and complexity required. A simple, pre-built theme with minimal customization can be as affordable as $200, while a fully custom, complex website with unique functionality can cost over $100,000.
While considering this step, ask yourself where you will be with your project in a while. When planning your online presence, you need to keep the future of your business in your head and have room to grow your site in a world of rapidly changing needs. Let's take a round at the capabilities you have.
Pre-built themes: Selecting a pre-built theme is a cost-effective option for those on a tight budget. These themes are designed to be plug-and-play, requiring little to no coding knowledge. Both free and premium themes are available, with the latter typically offering more features and better support.
Custom themes: Custom themes are tailored to your specific needs and, as a result, come at a higher cost. Hiring a web designer or developer to create a custom theme for a simple personal website can range anywhere from $3,000 to $20,000+, depending on the customization and complexity required.
Custom functionality: Custom functionality, such as an online store, booking system, or membership platform, adds another layer of complexity to your website. Depending on the specific requirements, this can increase the cost of your WordPress site by thousands of dollars.
Domain and Hosting
Every website needs a domain and hosting plan. The cost of these services can vary significantly based on the provider and the type of plan you choose. Let's stop here for a moment because by those creating their first website, this point is downplayed, and the cost is often the deciding factor.
Choosing the right hosting and domain is crucial for website success due to performance, security, user experience, search engine ranking, scalability, and branding. The hosting provider directly affects loading speed and overall website performance. A reliable hosting provider offers robust security measures, consistent uptime, and scalability options to accommodate traffic growth.
A well-chosen domain name is easy to remember, reflects your brand, and contributes to building trust with your audience. Fast-loading, secure websites on reliable servers are more likely to rank higher in search engine results, and technical support is essential for website management.
Domain: Domain registration typically costs between $10 and $50 annually. However, already registered, premium domains can cost hundreds or even thousands of dollars to acquire.
Hosting: Shared hosting plans are the most affordable option, ranging from $3 to $30 monthly. As your website grows and requires more resources, you may need to upgrade to a virtual private server (VPS) or managed hosting plan, costing between $50 and $600 monthly.
Plugins and Extensions
Assuming that you have been thinking about creating a site for some time, the topic of plugins is familiar to you. The question of how many plugins are enough has been floating around for years. There is no such number. It all depends on what you want to implement on the site. Using ready-made products prepared by specialists, you can discover functionalities you didn't even know you needed.
WordPress is known for its extensive library of plugins, which can enhance your website's functionality. While many plugins are free, others require a one-time purchase or a subscription fee. Look around for opportunities.
Free plugins: Thousands of free plugins are available, but they may only sometimes offer the features or support you require.
Premium plugins: Premium plugins can range from $20 to $200, with some requiring annual renewal fees for updates and support.
Custom Plugins: As a company that develops plugins, we know that sometimes a custom solution is the only way to cover the most complex scenarios on your site. The cost of a custom plugin is strongly dependent on the complexity of its functionality. At BracketSpace, our prices for developing a custom plugin vary from $2,000 for a simple integration up to $20,000+ for a custom system.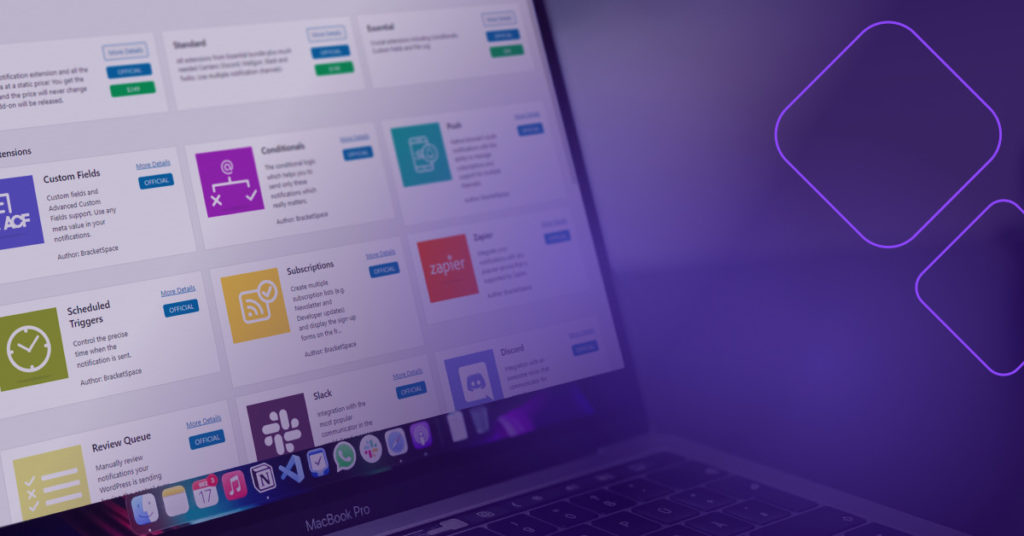 Website Design and Content
Your website's visual appeal and content are crucial to user engagement and success.
Your website's job is to attract glances and users. And while your sense of aesthetics will allow you to create a website on your own, website design consists of many factors that we can encapsulate in UI/UX. And this is where the uphill battle begins when you are interested in something more than a site created for self-entertainment.
Depending on your approach, these factors can significantly impact the cost of your WordPress website.
DIY design and content: If you have design and content creation skills, you can save money by doing it yourself. However, this can be time-consuming, and the quality may be lower than professional assistance.
Professional design and content: Hiring a professional designer or copywriter can ensure a polished and engaging website. Depending on the provider's expertise and location, these services can range from $50 to $150 per hour.
AI-powered content: It's a minefield, but the help of tools like ChatGPT, Midjourney, Crayon, Uizard, or even Canva can be indispensable. But this content will not be unique, and you do not own the copyright to it, so we do not recommend it for content monetization. A subscription to these tools ranges from $10 to $30 monthly.
Maintenance and Support
Maintaining and updating your WordPress website is essential for security and performance. This is often skipped and once deployed website tends to be forgotten by its administrators.
When you abandon your website, it's only a matter of time before it redirects to shady websites, serves malicious code, or sends spam. It could be updating your website, plugins, bugs, cron activity, hacking attacks, or other scenarios. Stay prepared.
You can handle this yourself or invest in professional maintenance and support services.
DIY maintenance: If you have technical skills and are comfortable with managing updates, security, and troubleshooting, handling maintenance yourself can be a cost-effective option. However, it's essential to consider the time and effort required to stay on top of these tasks and the hours spent exploring the issue's complexity.
Professional maintenance and support: Hiring a professional to manage your website's care and support can provide peace of mind and ensure your site remains secure and up-to-date. Costs for these services can range from $50 to $1000+ per month, depending on the level of support, development hours included, and the provider.
Search Engine Optimization (SEO) and Marketing
SEO and marketing efforts are essential to increase visibility and drive traffic to your website. It is a lot of technical work, especially when you want to base your business on organic traffic.
It's an intricate process, and the results we see only over time, so it takes time to accept the costs resulting from the correct implementation and optimization of these actions.
The cost of these services varies based on the strategies implemented and the level of expertise required.
DIY SEO and marketing: With a basic understanding of SEO and marketing principles, you can implement strategies to save money. However, it's essential to recognize the time commitment and learning curve involved in effectively executing these tasks.
Professional SEO and marketing: Hiring an SEO and digital marketing expert can significantly improve your website's visibility and performance. Depending on the scope of work and the provider, these services can cost anywhere from $500 to $5,000 monthly.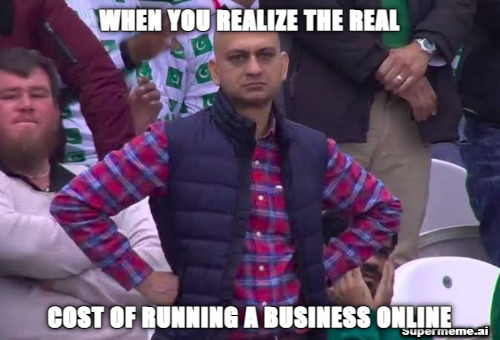 The cost of a WordPress website can vary significantly based on several factors, including the level of customization and complexity, domain and hosting, plugins and extensions, design and content, maintenance and support, and SEO and marketing efforts. By understanding these factors and assessing your needs, you can make informed decisions about your website's budget and priorities.
Whether starting from scratch or looking to expand an existing website, keep in mind that investing in a quality WordPress site is an investment in your online presence and future success. Finding the right balance between cost and value allows you to create a website that effectively serves your goals and grows alongside your business or personal brand.
If you've reached here, you're seriously thinking about creating a website, and you know what? You don't need to look any further!
As BracketSpace, we've been creating WordPress-based sites and others since 2015. Above that, we are an acclaimed developer of plugins that automate your website activities flawlessly.
Describe your idea to us, and together with our team, we will turn it into something unique. BracketSpace's projects are not just polished websites but a broader look at maximizing your potential on the digital landscape based on your possibilities.
Mail us at. We look forward to hearing from you.