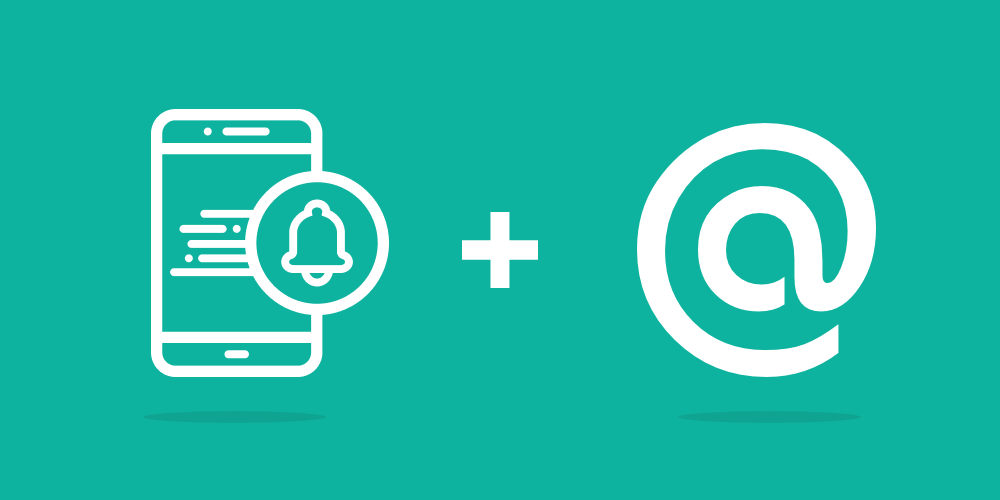 Simple, effective, all-in-one WordPress Push notifications.

Manage push notifications directly from WordPress.
Simple setup and fast deployment.
Combine with other extensions for even more control.
Manage Push notifications from WordPress
Multiple channels and subscription management at your fingertips, directly from WordPress. No need for 3rd party apps and complicated integrations. And the best of it all – your data stays with you, as the Push Extension works natively with WordPress. Pick your scenario, use the built-in popup, manage subscriptions and gain traction!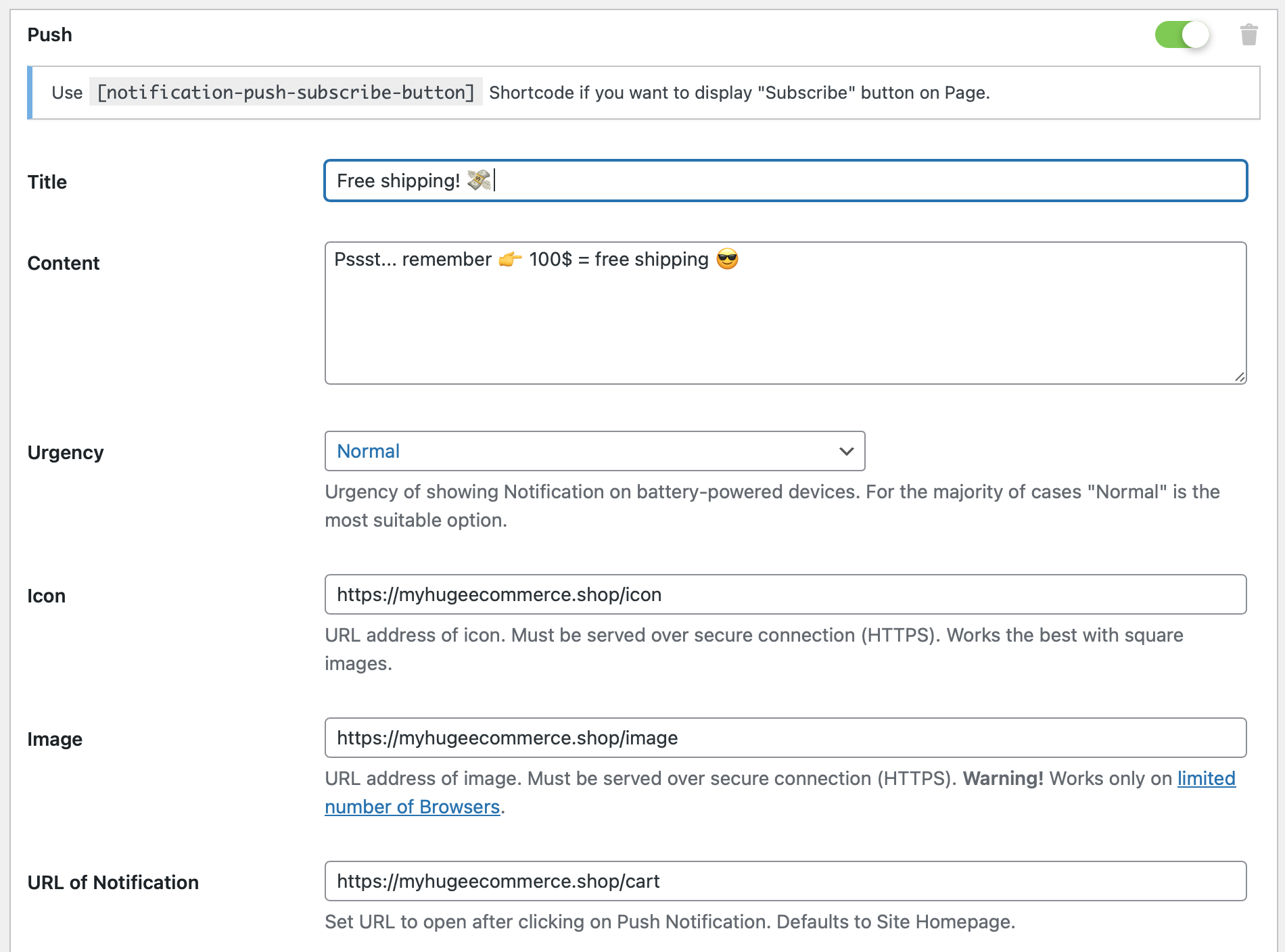 Simple installation with Notification Plugin
Implement Push Extension in seconds – download the free Notification Plugin, add an extension, and you are ready to go!
Limitless use cases
Add Triggers and contents to your push notifications for the most effective solutions. Combining Push with WooCommerce and Conditional Extensions gives you even more possibilities.
VAPID key generator
Push Extension settings allows you to add public or private VAPID keys. You will also find key generator, popup permissions and additional subscription management.
Do even more
With over 10,000 downloads of the Notification Plugin and a growing number of extensions, your WordPress push notifications can be as potent as ever. No matter if you are blogging or running a big e-commerce site – the Push Extension can boost your CTR, page visibility and user engagement.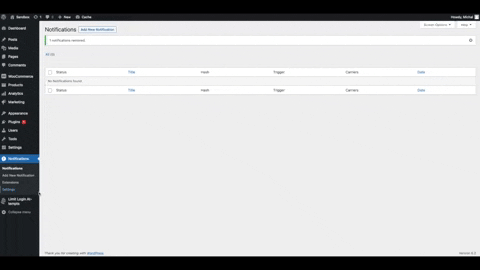 Money-Back Guarantee
You have 14 days to change your mind and get a full refund if you don't like our products.
Read more when you can request a refund.