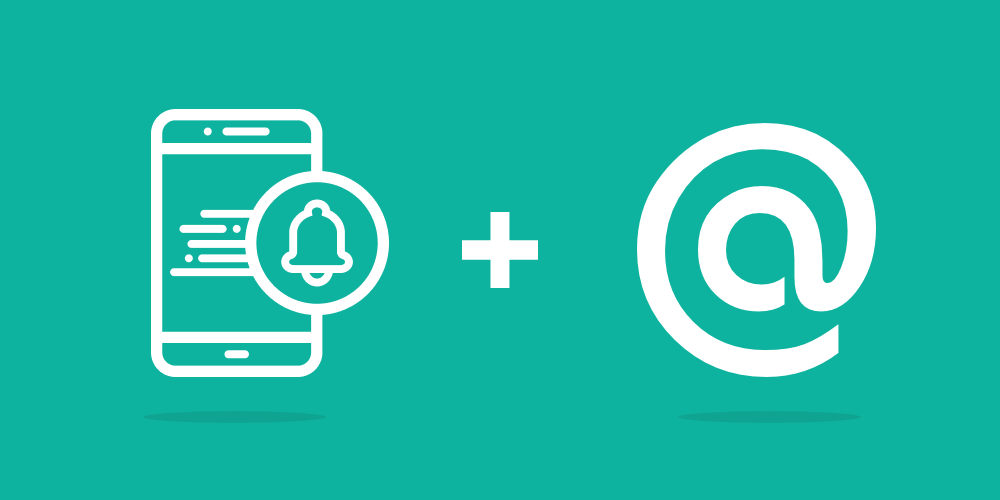 Native browser's push notifications with the ability to manage subscriptions and support for multiple channels!
The best part is that notifications are handled by your local WordPress so your data stays yours. No need for any other integration or external accounts or subscriptions.
Carrier options
Within the Push Carrier, you're able to define all the crucial parameters of your Notification: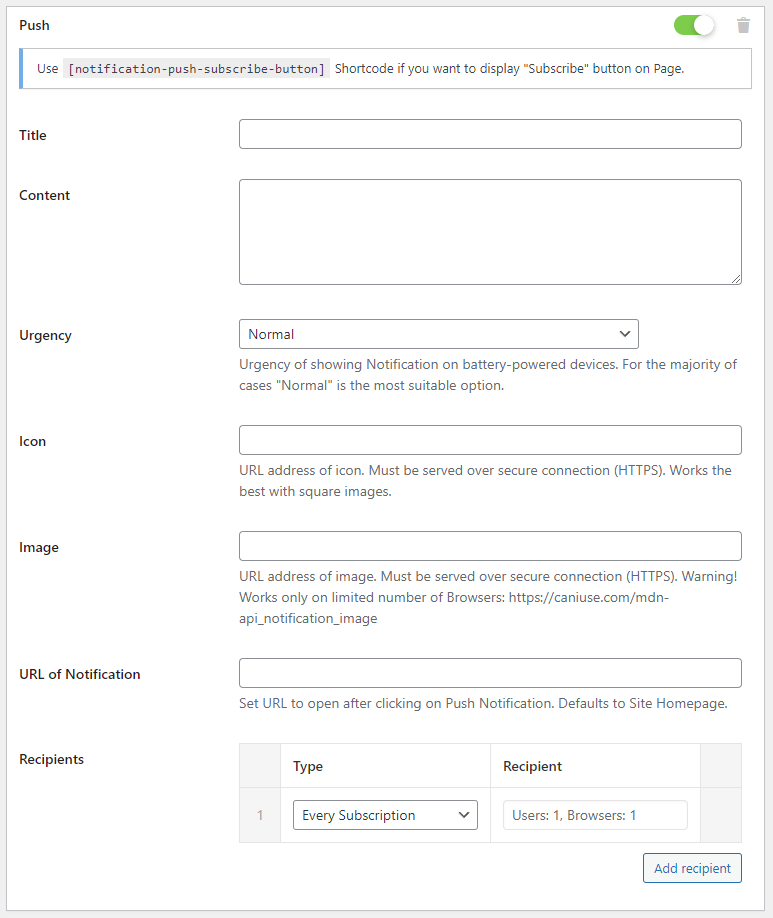 You can send the Push notification to every subscribed user (browser) or to the particular user if they have been logged in while subscribing to the notification. If they are logged in, we are storing their ID within the user meta
Plugin settings
This is where you need to define the authorization keys (VAPID) to be able to send the notifications. You can also control various permission modes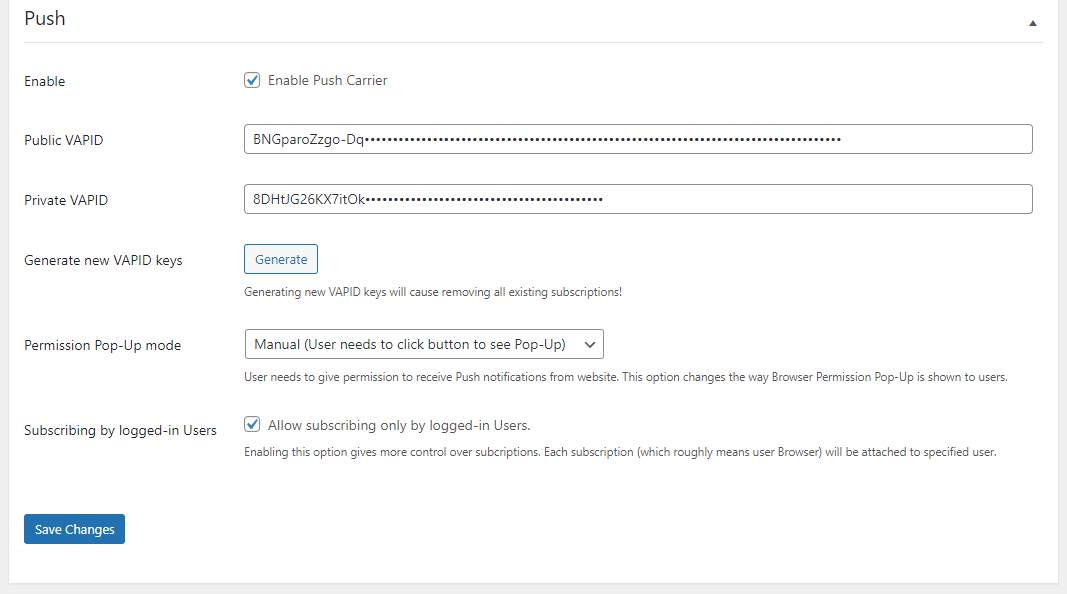 Subscribing to Push notifications
On the front-end, you can use the [notification-push-subscribe-button] shortcode that prints the subscription button anyone can click:
You can paste this shortcode into the widget or post or page.
Read more about the shortcode.
Another option is to display the permission pop-up automatically when a user visits the site. It will be displayed with the first click on the page.
Subscription Management
You can manage user subscriptions directly in the WordPress Dashboard, on the user profile page.

Money-Back Guarantee
You have 14 days to change your mind and get a full refund if you don't like our products.
Read more when you can request a refund.