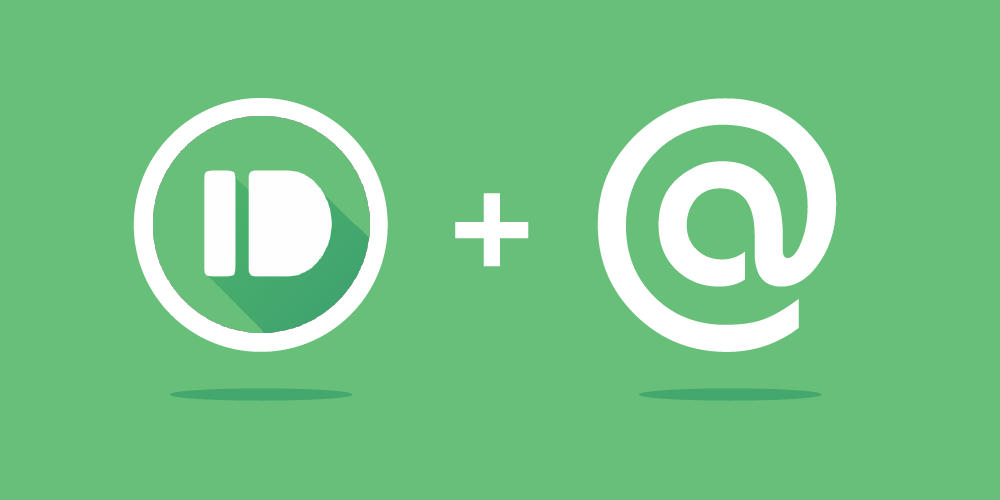 Pushbullet is an awesome way to integrate all your devices. It just got even better with Notification integration!
This integration opens the door to push and SMS notifications. You can send them without a hassle. Just select your Device and type the message in.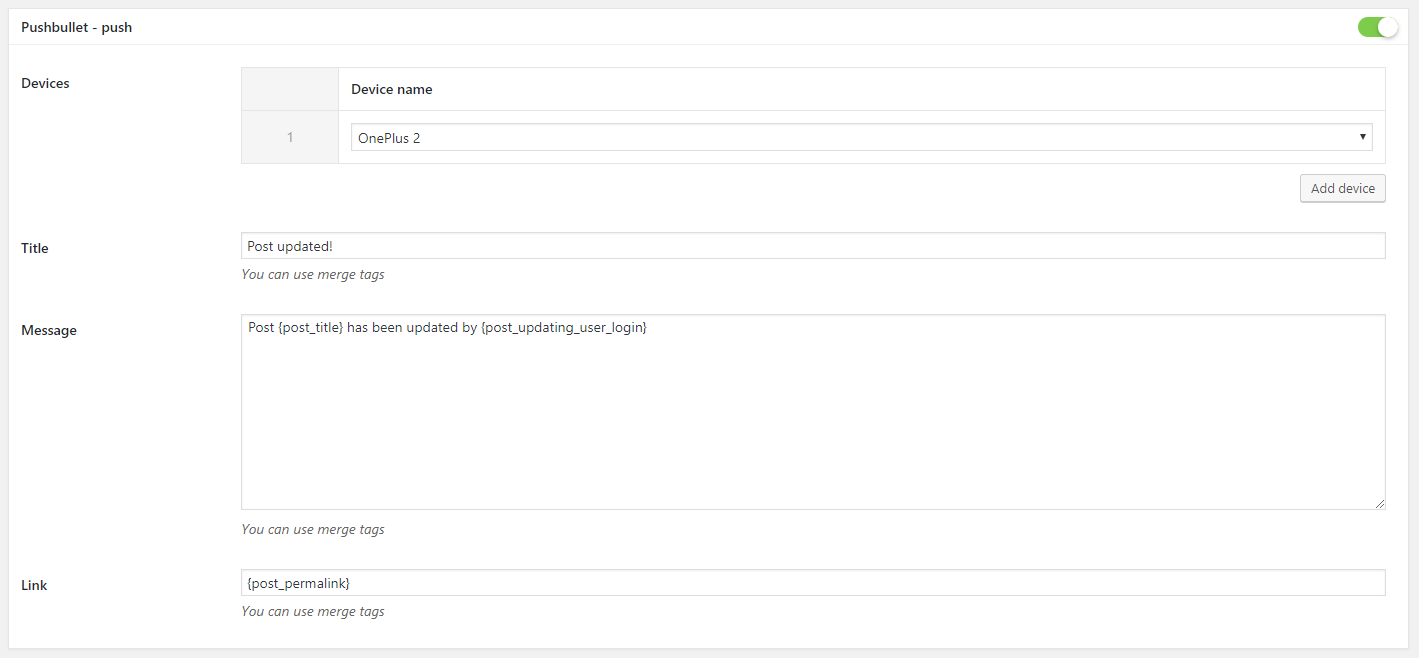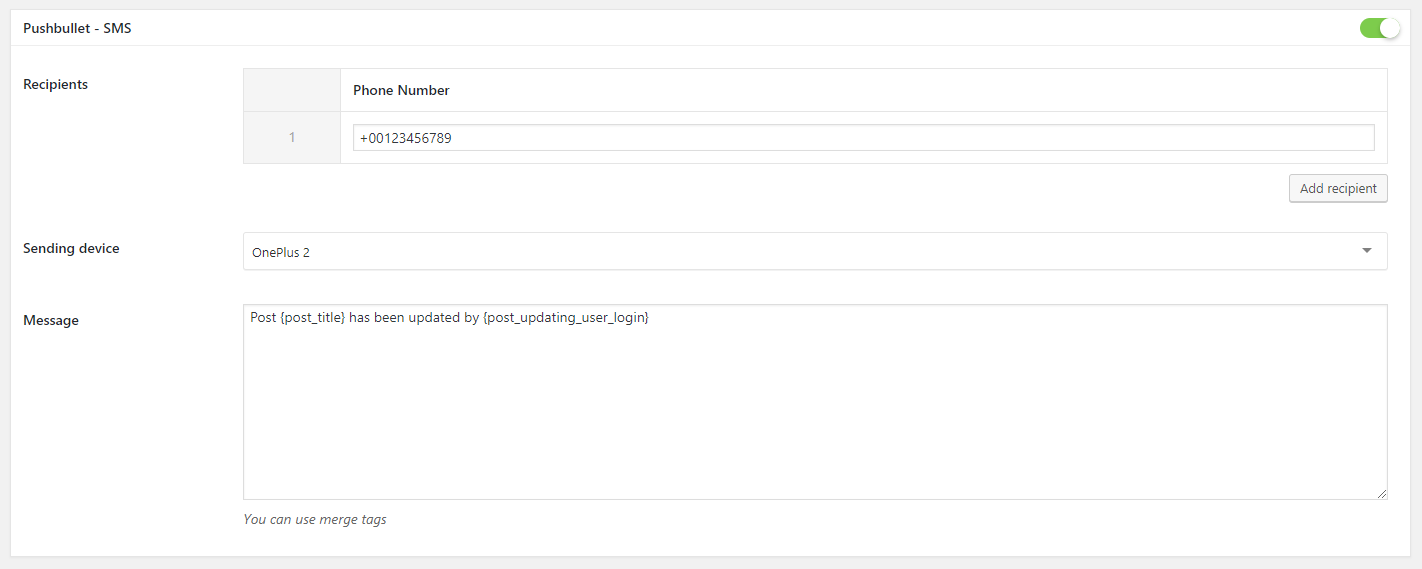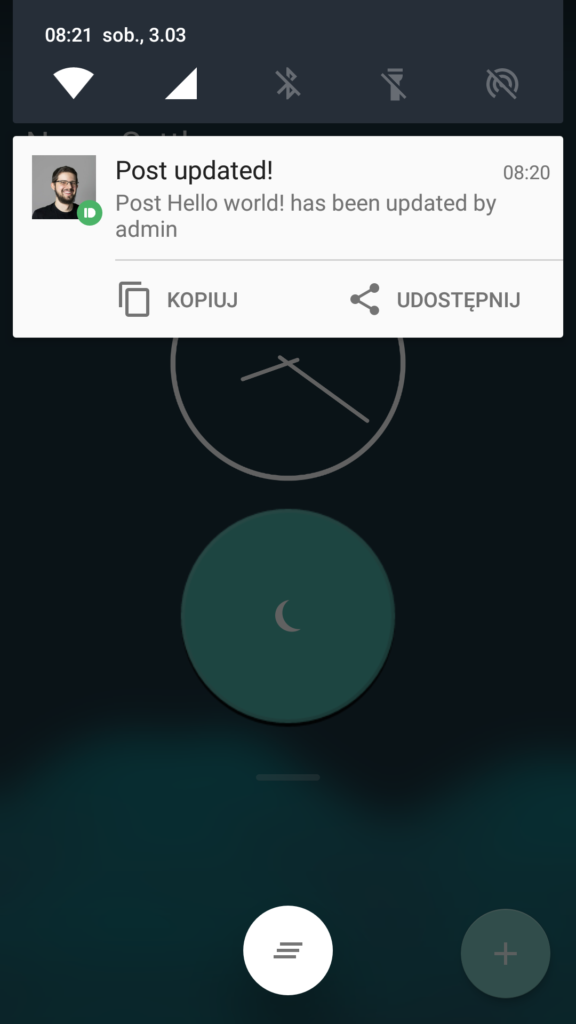 The only thing you need after installing this plugin is to provide your Access Token in the Settings. You can get it from your Pushbullet account.
WARNING: Push notifications are not working on the iPhone devices and this is the Pushbullet limitation.
Money-Back Guarantee
You have 14 days to change your mind and get a full refund if you don't like our products.
Read more when you can request a refund.